The Coolest US Cities
Stephen Chung
Managing Director
Zeppelin Real Estate Analysis Limited
D
ecember 2005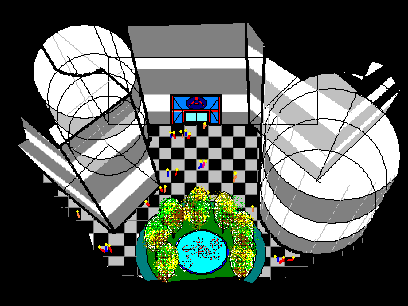 While it is believed that most readers would have read articles ranking cities in terms of population size, coverage area, expensiveness, inexpensiveness, and the like, your humble author has recently, while surfing the Forbes website, come across city rankings based on how cultured they are, what nightlife they offer, whether they are attractive to singles, or how ¡§cool¡¨ they seem. Here are some of the observations:
A) Information sources = mostly from the Forbes website and apparently the data and information were based on surveys etc and analyzed with the help of research institutes and universities.
B) 6 criteria = these are a city¡¦s culture, its quality of nightlife, attractiveness to single people, ¡§coolness¡¨, job growth, and living cost. The latter two are comparatively more traditional aspects.
C) Top 20 for each category (criteria) = we are concerned only with the top 20 cities in each category for practical purposes. As the top 20 cities in each of the 6 categories are not entirely the same cities for every category, there are actually a total of 38 cities, ranging from ones which name appear in all 6 categories¡¦ top 20 to ones which name appear in just one of the 6 categories.
D) Ranking mathematics = Forbes generally assigns rankings from 1 (1st) to 20 (top 20th) to the cities in each category, with some exceptions where two or more cities may be given the same rank number, i.e. for some categories, not every number from 1 to 20 is employed. Notwithstanding the foregoing, we have adopted a simple calculation method and come up with an overall rank for the cities given their performance in each of the categories.
E) The Overall Top 5 Cities are = Denver-Boulder (6), New York City (4), Boston (5), San Francisco (4), and Austin (4). The number in brackets after the names of the cities are the number of categories the city has scored a rank and one can see that except Denver-Boulder, none of the other Top 5 cities scored in every category. This implies a city can also become popular via excelling in a few aspects rather than in many. Also, while some cities are well-known, huge, and populous, a couple of them are comparatively smaller in scale and influence. This seems to hint that cities need not be big to be livable.
F) Other above average cities = apart from the above mentioned overall top 5, and of the 38 cities which scored in one or more categories, there are a dozen or so cities that scored relatively better. Some of these are Phoenix, Sacramento, Atlanta, Houston, Portland, Cincinnati, Detroit, Chicago, Los Angeles, Philadelphia, Washington-Baltimore, and the like. Again, there is no strong recognizable pattern in that these cities, plus the overall top 5, could be huge or small, east coast, mid west, or west coast, sun-belt or snow-belt, financial or industrial etc.
G) The Top 5 in the ¡§cool¡¨ category = they are Austin, Seattle, San Francisco, Boston, and Washington-Baltimore. Not being a Post Baby-boomer, your humble author can only guess at what coolness really means, perhaps some feeling of being ¡§in¡¨, high tech, and / or trendy with a good mix of work and play etc.
¡@
H) The Top 5 in the singles category = these are (again) Austin, New Orleans (the survey was likely taken before the hurricane stroke as this ranking could be changed now), New York City, Los Angeles, and San Francisco. One implication in this category is that single people get to meet other single people relatively easy, and it comes at no surprise that some of these cities in the category tend to be magnets drawing in people, especially the young and skilled.
I) The Top 5 in the nightlife category = these are New York City, Los Angeles, Chicago, San Francisco, and Philadelphia. This is not a surprise and most of these cities do offer a variety of activities and venues including musicals, movies, and entertainment establishments.
J) The Top 5 in the culture category = these are Boston, Washington-Baltimore, Denver-Boulder, New York City, and Philadelphia. These cities are mostly, Denver excepted, on the east coast where the USA history started.
K) The Top 5 in the job growth category = these are Las Vegas, Austin, Orlando, Phoenix, and Salt Lake City. These cities are in the sun or at least warm belt.
¡@
L) The Top 5 in the living cost category = these are Charlotte, Atlanta, Denver-Boulder, Pittsburg, and Houston. Most cities in these categories tend to be comparatively small in scale and / or in the more remote regions.
In summary, notwithstanding certain degree of personal preferences, the study tends to suggest that:
1) Large cities do not necessarily have an edge over small cities = and this in itself offers a good reference point for developing economies and countries, including ones where an urbanization process is ongoing. Blind pursue of large size and scale may not mean much in the long run.
2) Cold climate does not seem to be a major hurdle to being well-ranked = this contradicts somewhat the overall / reported trend that with an aging population, people are emigrating from the snow-belt to the sun-belt. While in strict people movement terms this may hold some truth, this alone does not seem to have dampen the chance of being well-ranked for some cities with cold winters.
¡@
3) Some of the top cities do have good access to research and education networks = with some of the more famous universities and research institutes being in close proximity. For instance, Boston and San Francisco, the former is close to the Ivy League schools such as Harvard while the latter is reasonably close to Palo Alto and Stanford. As to whether this access to research and educational institutes helps in being well-ranked remains to be further investigated.
¡@
4) Many of the top cities do have a recognizable or distinctive character or culture = for instance, New York City is the financial hub not only of the USA but of the world and is a testing ground for financial guru-wannabes. The same could be said of Los Angeles where Hollywood exerts a huge influence on global movie making and is a testing ground for starlet-wannabes. Boston is where USA history started (Boston Tea Party etc) and thus has an air of culture and history about it. In short, having some distinctive image and character seems to have helped in being well-ranged and regarded.
Ultimately, what makes a city ticks depends on its people who give the city its character.
We have listed below the 38 cities in descending order of their overall ranking (from the top one 1st to 38th with the top five highlighted in a different color):
| | |
| --- | --- |
| Cities | Scores |
| | 76 |
| | 69 |
| | 68 |
| | 64 |
| | 63 |
| | 62 |
| | 60 |
| | 59 |
| | 52 |
| | 51 |
| | 49 |
| | 39 |
| | 36 |
| | 36 |
| | 36 |
| | 36 |
| | 34 |
| | 30 |
| | 30 |
| | 29 |
| | 29 |
| | 26 |
| | 24 |
| | 23 |
| | 22 |
| | 22 |
| | 20 |
| | 20 |
| | 19 |
| | 18 |
| | 14 |
| | 13 |
| | 12 |
| | 10 |
| | 9 |
| | 7 |
| | 6 |
| | 5 |
Notes: The article and/or content contained herein are for general reference only and are not meant to substitute for proper professional advice and/or due diligence. The author(s) and Zeppelin, including its staff, associates, consultants, executives and the like do not accept any responsibility or liability for losses, damages, claims and the like arising out of the use or reference to the content contained herein.