Hong Kong: The First REIT ¡§LINK¡¨
Stephen Chung
Managing Director
Zeppelin Real Estate Analysis Limited
December
2004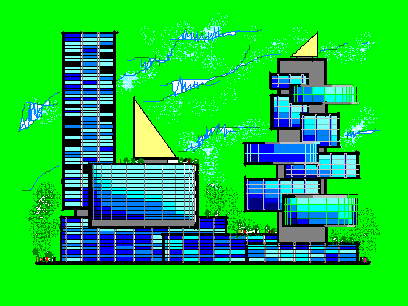 At the time of writing this article, the first REIT (Real Estate Investment Trust) to be set up and listed in Hong Kong, called ¡§LINK¡¨, should have completed the share subscription and application process, which based on published media reports, has locked up some HK$280B (around US$36B) in deposits and been significantly over-subscribed. For those who are not familiar with LINK, it is a portfolio of 180 real estate assets comprising retail complexes and parking spaces within government subsidized or assisted housing estates. According to the share prospectus, the retail net floor area totals around 950,000 m2 (or around 10,222,000 ft2) and there are also some 79,000 parking spaces. The total value is estimated at close to HK$31B (or approximately US$4B).
Notwithstanding claims by some politicians that the assets are way under-valued and that a few people have requested for a judicial review, and irrespective of such outcome, your humble author thinks LINK is worth considering. The reasons are as follows:
A) Very reasonable pricing = for the retail premises, they work out to be around HK$25,000 / m2 (or around HK$2,300 / ft2, i.e. US$300 / ft2) or thereabouts and for parking spaces, they average around HK$80,000 each (roughly US$10,000). If one is to calculate the pricing of the retail premises on gross floor area basis, it would even be lower at around half the value above, thus approximating construction cost. The parking space prices also compare well to the overall private market parking spaces. Nonetheless, the favorable pricing has to be seen in the light that many of the premises would require major renovations, redesigns, and maintenances before their real worth could be realized.
B) Better property / asset management quality expected = having the portfolio changed from being managed by a government-public entity to being managed by a private enterprise, it is not unreasonable to expect certain enhancement in property / asset management qualities, which should bring not only expense savings, but also revenue increases (in the longer run), as operational efficiency improves.
C) The means to adjust the portfolio to suit market conditions = your humble author has not reviewed the LINK document fully thus is not entirely certain if there are any acquisition / disposition restrictions. However, assuming that there are not such restrictions, which is an important mechanism for any real estate funds and trusts to respond accordingly to changing market conditions, LINK may over time get rid of the poorer assets in the portfolio and / or purchase better assets in their place. This would mean, compared to the more stagnant government-run situation, the portfolio can metabolize over time and improves in terms of asset qualities.
D) The opportunity to structure a more market-orientated and revenue-enhancing tenant mix / roll = this is especially vital for larger retail malls. Generally, retail complexes would have a range of different ¡¥retailers and service providers¡¦, ranging from supermarkets, department stores and the like, to banks, clinics, bakeries and so on. Some are anchors which attract people flows while others benefit from such flows. Retail owners generally seek to find the best possible mix and balance which produces the optimal revenues at any given time. This in turn implies a certain degree of marketing flexibility and swift response to market conditions, and generally private entities seem better in such flexibility and responsiveness than government-run institutions, which decision processes may take much longer.
In summary, LINK may be a good alternative to investors who have spare HK$ / US$ cash resources and who do not plan to invest such resources in other foreign currencies or foreign-currency denominated assets. The estimated yield of 6% to 7% is quite attractive and the property risks associated with the real estate assets (not necessarily the share price of LINK itself though) do not seem overly great at this point in time. Individual investors should seek proper / professional advice to see if LINK is suitable for them.
Notes: The article and/or content contained herein are for general reference only and are not meant to substitute for proper professional advice and/or due diligence. The author(s) and Zeppelin, including its staff, associates, consultants, executives and the like do not accept any responsibility or liability for losses, damages, claims and the like arising out of the use or reference to the content contained herein.