CBD Is Not An International City¡¦s Monopoly
Stephen Chung
Executive Director
Zeppelin Real Estate Analysis Limited
December
2003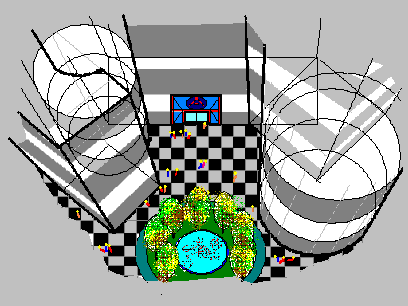 The real estate media in China seems interested in the concept of CBD (Central Business District) these days and there are discussions and debates on what constitutes one and which city has it or not has it etc. Reportedly, there are some in China who seem to equate CBD to a large international scale city. Your humble author doubts this view, and the reasons are as follows:
1) All cities have a CBD = irrespective of the scale, population size, economic structure, business vibrancy, education level, and the like.
2) CBD should be the business-economic lifeblood of the city = academics may have a more definitive description for CBD, but to most people, it should be the main business-economic artery where important institutions, corporations, and executives tend to congregate. For instance, the Central District, in particular certain cross-junctions, in Hong Kong. Imagine, hypothetically of course, it being non-existent one day, not only will business come to a standstill, perhaps Hong Kong as a finance center will be finished.
3) Some cities may have several (seemingly) CBD = while this may be true, still usually one of these CBD will stand out among the rest. For instance, while Tsimshatsui on the Kowloon side is a vital business district for Kowloon, Central is still the (uncontested) CBD for the whole of Hong Kong.
4) The caliber of the CBD depends on the category the city to which it belongs is in = on a more macro angle, cities within a nation or a region tend to be of different categories, scales, and roles so that collectively they form an efficient network of urban-economic operations, thus reducing wasteful competition and enhancing better use of resources. Just like large, medium, and small companies within any one industry each with their own niches etc. For instance, in the USA, there are a few cities like New York City that play a global role, several more cities like Atlanta that play a regional hub, and many cities that serve just locally. Hence, what a CBD can aspire to be depends on what the city it is affiliated with can aspire to. Furthermore, it would be a pity if say an international city does not have a proper CBD to service its various potentials, and likewise, a small-medium city building a huge extravagant CBD is looking for trouble.
5) It is in the software not hardware = a grandly built spit and polished CBD would amount to nothing if there are insufficient numbers of good competent professionals and business executives to fill it. Hardware costs a lot, but software is the key.
To summarize, investment in a CBD depends less on its exterior grandeur but more on whether it is fitting to the city that it is a part of.
Notes: The article and/or content contained herein are for general reference only and are not meant to substitute for proper professional advice and/or due diligence. The author(s) and Zeppelin, including its staff, associates, consultants, executives and the like do not accept any responsibility or liability for losses, damages, claims and the like arising out of the use or reference to the content contained herein.