Government Making A Statement With SSD And BSD
Stephen Chung
Managing Director
Zeppelin Real Estate Analysis Limited
November 2012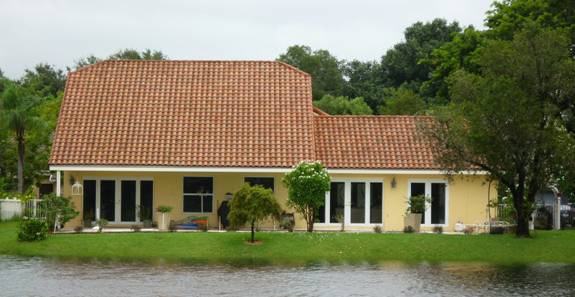 2000 ft2 Detached house, 3 Bed, 2 baths, garage, front and back yard, all for US$225K, No SSD or BSD
¡@
The Hong Kong Government has just announced 2 more measures to combat the fast rising house price, namely an extended version of the SSD (Special Stamp Duty) and a new BSD (Buyer¡¦s Stamp Duty) on top of the existing stamp duties already in place. For details, refer to the announcement:
http://www.news.gov.hk/en/categories/finance/html/2012/10/20121026_172021.shtml?pickList=ticker
Briefly, buyers of Hong Kong real estate are subject to stamp duties. The current rates can be read here:
http://www.gov.hk/en/residents/taxes/docs/IRSD123%28E%29.pdf
The SSD, separate and different from the usual stamp duties above which are payable upon acquisition, is a tax imposed on a seller of residential property IF the property has not been held for a minimum period by the seller and the shorter the holding period (within the minimum period), the higher the SSD percentage rates. The extended version increases not only the SSD percentage rates but also the minimum holding period from 2 to 3 years. As such, for a seller who has held the property 3 or more years prior to resale, he or she would not need to pay the SSD.
The BSD is a different animal. It is a newly created tax for non-Hong Kong-Permanent-Resident buyers and incorporated buyers i.e. buyers using a company to acquire and take title of the residential property. No distinction is made between local or overseas companies in this regard, i.e. BSD applies as long as a company entity is used by the buyer in the acquisition. The rate is a rather hefty 15% on top of the usual stamp duties to be paid. Yes, that¡¦s right, out-of-town buyers and all companies are to pay 15% plus in stamp duty upfront when purchasing residential properties in Hong Kong¡Kunless some smart lawyers could come up with some legitimate schemes to go around the hurdle, assuming this being feasible.
Apparently these measures had caught some of the industry people off guard and while there are supporters, there are also plenty of critics. Comments range from saying the measures will cause potentially big price drops thus exposing homeowners again to negative equity concerns all the way to betraying the free and open market economic principles.
Your humble author feels that these latest house price combat measures are not incremental to the measures dished out before i.e. this is not a 1, 2, 3, then 4, 5, 6 sequence. It is more like 1, 2, 3, then 10, 11, 12 sequence.
Also, the impact from the extended SSD is likely to be less than the new BSD. The SSD does not apply to homeowners who sell having held the property for 3 years or more. As such, it affects mostly short term investors and owners.
However, the BSD requires 15% plus based on the purchase price upfront and differentiates short and long term owners-investors not. As quite a proportion of pricey properties tend to be registered in company names, not to mention the 20% transactions from out-of-town (mostly Mainland Chinese) buyers, the BSD is expected to dampen investment interest and thus exert some downward pressure on prices.
Given that the measures are created to combat the effects of QE3, the broad question is thus whether these latest measures will be sufficient to offset whatever effects (deemed undesirable presumably) from QE3. If latest measures > QE3, then yes, house price will be controlled; if latest measures < QE3, house price will still trend upwards. It remains to be seen which would win in the long run, yet it is felt these latest measures are relatively more on par and may have a reasonable chance to counter QE3.
Furthermore, it seems the government is trying to send a signal to the market that they really mean business, and if somehow house prices are not thus controlled, more measures are to come.
Not being economists or financiers, it is somehow felt the measures are meant to protect the financial system and its integrity more than to enhance housing affordability. And this in turn relates to the contemplation that in the event of a Hong Kong bubble burst caused by real estate or what have you, thus leading to some economic crisis, there could be fewer resources for and sources of help, given the Mainland economy appears to be slowing down and in need of some restructuring itself.
Reminds your humble author of some WWII movies in which there could be a battle line saying: hold at all costs.
¡@
Notes: The article and/or content contained herein are for general reference only and are not meant to substitute proper professional advice and/or due diligence. The author(s) and Zeppelin, including its staff, associates, consultants, executives and the like do not accept any responsibility or liability for losses, damages, claims and the like arising out of the use or reference to the content contained herein.