Investment in China Residential Real Estate Lackluster without Shanghai
Stephen Chung
Managing Director
Zeppelin Real Estate Analysis Limited
September
2006
(Based on Data from Soufun)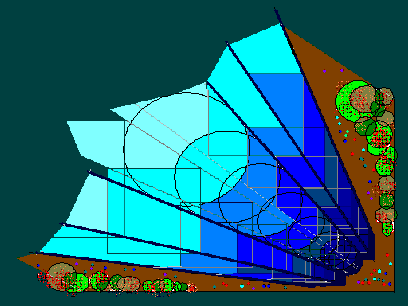 This refers to the past 5 years from 2001 to 2005 both year inclusive and is based on residential real estate indexes produced and published by Soufun / China Index Academy, a real estate market data and information group. We have used the data to perform a simple statistical study analyzing various scenarios and have come up with the following observations:
A) Shanghai (until recently) was the best performing market among the cities studied in terms of overall investment return during the period mentioned = and thus in terms of return % per annum too. The other cities comprise Beijing, Guangzhou, Shenzhen, Chongqing, and Tianjin. Guangzhou had the worst performance.
¡@
B) Shanghai led the pack in most of the 5 years mentioned above = though at one time Chongqing also demonstrated impressive price increases. [A separate note: recent data seem to suggest Shenzhen has been having an exceptional year since mid 2005]
¡@
C) Shanghai also showed one of the highest price index volatility = i.e. a higher measure of risk, though this riskier attribute was accompanied by a matching higher return which collectively offered a competitive set of return and risk parameters.
¡@
D) Residential real estate investment portfolios without Shanghai during the period = might not have produced a sufficient return for investors, most likely to be a single-digit return % per annum.
¡@
E) Conversely, residential real estate investment portfolios with Shanghai during the period = were likely to produce better, or even much better, results depending on the component share of Shanghai. Such a return could be double-digit per annum. The higher the Shanghai share, the better the return % performance overall.
Please note the above is based on price (index) change i.e. the typical or average return & (up or down) which could be expected if one bought (existing or presale) properties in late 2000 / early 2001 and sold them in late 2005 / early 2006. It is not concerned with real estate development return (profit or loss) and it has not taken any rental yield into account.
For more details and the numeric analysis, readers may wish to consider purchasing the full version of the simple statistical study and may refer to this webpage:
http://www.real-estate-tech.com/creis/index.htm
<![if !vml]>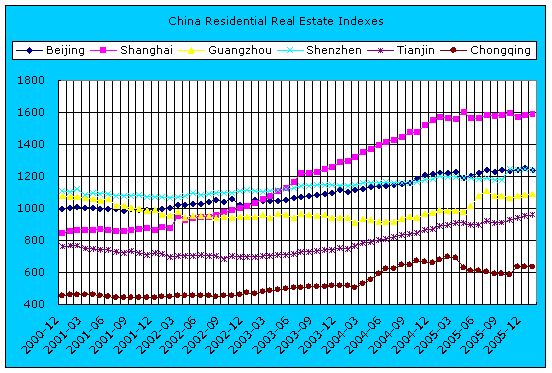 <![endif]>
Notes: The article and/or content contained herein are for general reference only and are not meant to substitute for proper professional advice and/or due diligence. The author(s) and Zeppelin, including its staff, associates, consultants, executives and the like do not accept any responsibility or liability for losses, damages, claims and the like arising out of the use or reference to the content contained herein.