Why Does Profit Made have to be Reinvested?
Stephen Chung
Managing Director
Zeppelin Real Estate Analysis Limited
August
2008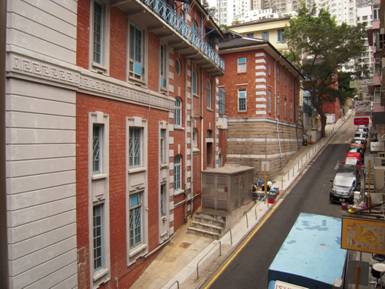 Reading the recent news, one often comes across market commentaries which say something like this:
ˇ§Investors have made huge gains via investing in XYZ Markets in recent years and many of them have also sold their holdings for handsome profits. Notwithstanding the current global economic concerns, these investors are looking to capture opportunities elsewhere and ABC Markets are now a good match. After all, the money has to be invested in something.ˇ¨
Yes, many XYZ markets, despite the recent setbacks, had grown tremendously over the years thus enabling their investors to prosper, even now. Yes, cash-rich investors will always be looking for perceivably good opportunities. Yes, ABC markets could be good investment alternatives now.
BUT (I know, you canˇ¦t start a sentence with a conjunction but here I wish to emphasize an important point) your humble author has some problem with the last sentence that ˇ§the money has to be invested in somethingˇ¨. AND it does not appear the commentators consider putting money in bank deposits count as investing, else the sentence would have been a kind of dud.
YET the percept of having to invest in something and not let the money sit idly in the bank, i.e. investing just to invest, while understandable, is, putting it cordially, peculiar, or putting it bluntly, NUTS. Hereˇ¦s why:
A) Non-financial-commercial-economics-business reasons aside, investors (should only) invest when they think the items invested will bring them sufficient return, irrespective of whether sufficient return is achieved or not in the end = Putting it another way, IF no, little, or insufficient return is to be expected, then investors will not invest, again irrespective of the actual return outcome. While at any one time there could be investment opportunities, investors need to be informed of them (takes time too), given access to them (spend effort too), comfortable with them (in terms of resource, risk, return etc), and so on.
ˇ@
B) Letting the money sit idly in the bank IS an option and should be a part of an investment portfolio, not something outside of it = Treating it as always being a bad option or as if having too much money in the bank would make one rash all over is like saying one owns a car thus one needs to drive it continuously even when there is no place to go and no one to pick up (or drop off). Sometimes, not investing and sitting pretty on cash in bank could prove to be smart moves. For one, the risk is generally very low.
ˇ@
C) Cash could again be King = your humble author does not know where global economics will take us from here but a few investment czars have been sounding caution recently e.g. George Sorosˇ¦ latest book titled ˇ§The New Paradigm for Financial Marketsˇ¨. IF so, forget about the plummeted value of your investment portfolio and focus on the cash which you have, for it could buy twice, thrice etc what it might buy earlier.
ˇ§Have to invest in somethingˇ¨ is a wish of what the investors will do on the part of investment managers and a sales slogan of investment marketers.
Notes: The article and/or content contained herein are for general reference only and are not meant to substitute for proper professional advice and/or due diligence. The author(s) and Zeppelin, including its staff, associates, consultants, executives and the like do not accept any responsibility or liability for losses, damages, claims and the like arising out of the use or reference to the content contained herein.