Analysis of 27 China Real Estate City-Sector Combinations
Stephen Chung
Managing Director
Zeppelin Real Estate Analysis Limited
July
2007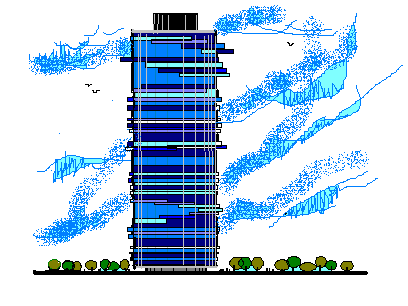 We have recently done a relatively comprehensive analytical study on 9 markets and 3 sectors as follows:
A) 9 markets (cities) = Beijing, Shanghai, Guangzhou, Shenzhen, Tianjin, Chongqing, Wuhan, Hangzhou, and Chengdu.
¡@
B) 3 sectors = residential, office, and retail.
The report looks at data mostly from 2001 to 2006 and includes statistics on newly started (construction) floor area, completed floor, sold floor area, $ invested, $ sold, and the like. Simple technical analyses are done on these figures to compare, correlate, benchmark, and analyze them. We also look at the return and risk profiles of each of the 27 (9 markets x 3 sectors) market-sector combinations. Here are the top 3 markets for each sector on a risk-adjusted return basis:
1) Residential = Shanghai, Hangzhou, and Chengdu.
2) Office = Shenzhen, Tianjin, and Wuhan.
3) Retail = Beijing, Guangzhou, and Wuhan
It provides answers to questions such as which retail market has the highest supply to demand (sold) ratio, which office market has the lowest price per floor area, or which residential market has rising demand but decreasing supply trend. It is NOT intended to solve all China real estate investment concerns but is certainly a very handy report for understanding the markets better, thus enabling potentially better investment decisions.
It also covers market portions which may not be covered by other real estate services, global or local, which focus on the higher ends of the market-sectors. Reduced versions of the report for readers and users not requiring all 27 market-sector combinations are available too. For more details, please go to the following webpages:
http://www.real-estate-tech.com/creis/index_CREIS_Report_ss10008.htm
http://www.real-estate-tech.com/creis/CREIS_ss10008_Content_Page.pdf (summary)
By no means are the foregoing and the reports themselves exhaustive or the only analytical approach to be used, and indeed tailor-made analysis is required comes individual investment strategy and project, the report offers content, insights, and / or analytical angles which are probably not found in other publications. As such, it forms an important part in any China real estate investment endeavors.
Notes: The article and/or content contained herein are for general reference only and are not meant to substitute for proper professional advice and/or due diligence. The author(s) and Zeppelin, including its staff, associates, consultants, executives and the like do not accept any responsibility or liability for losses, damages, claims and the like arising out of the use or reference to the content contained herein.