Beyond Numbers: International City & Inventiveness Vs Creativeness
Stephen Chung
Managing Director
Zeppelin Real Estate Analysis Limited
June
2004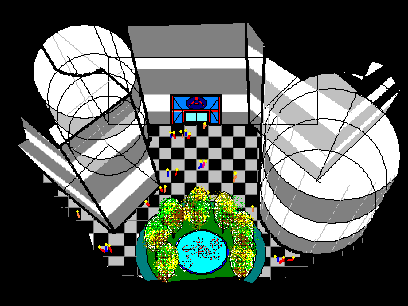 When contemplating the venture into a real estate market (city), it is a good idea and practice to look at and analyze some macro-economic-social statistics, ranging from GDP, household income, demographics, educational level, and the like. Naturally, the level of real estate stock, supply, pricing, market structure, related urban planning and laws, supporting infrastructures including finance, typical building quality etc, are also of importance. Nonetheless, there are always aspects that require going beyond numeric methods, and here are two of them:
A) How international / global a city is = nowadays, many cities aspire to be global / international, despite your humble author thinks that there is no need for a lot of international cities, or for all cities to be international, and that some cities are much better off not being international. In any event, from a statistical viewpoint, one can look at some global trading figures on the city, and the higher these are the more the chance that there is an element of international outlook due to being in touch with the outside world more often than not. One can also see how many foreign / multinational companies have set up shops there, or for that matter, how many foreign residents live there. One can also find out if foreign brands including foods and coffees are generally accepted and consumed, and one can always assess if there are sufficient modern buildings, highways, and facilities such as ports and airports to go around. However, these are all relatively facade stuff, and while they may point to a high probability of having an international city, they do not automatically lead to one. The reason is simple; the fact that people eat, drink, and use foreign brands does not imply they know the culture, habits, or nature of foreign countries in depth. Subtle in-situ observations are required, and one can observe if e.g. foreign languages in particular English are generally used / spoken, or if foreign texts are widely published (in English or in Chinese) and read. In short, it is the curiosity for and amalgamation of things foreign that matter, not their (unquestioned) superficial acceptance.
B) Inventive versus creative = Edison is inventive having developed the various electrical widgets, while Schulz is creative with Peanuts. Likewise, some cities are more inventive than others, e.g. Boston of Massachusetts, USA, with all its scientific and technological institutions, while some are more creative than others, e.g. Hollywood, or for that matter, our Hong Kong. While statistics may reveal some clues as to whether a city is more inventive or creative, such can be influenced by e.g. government input or policy. Hence, again in-situ observations are required. Inventive cities tend to have an air of intellect and academia, while creative cities tend to be playful and fun. Inventions generally have something to do with science and engineering and patents, while creativity has more to do with the new applications of what have already been invented and can be applied in almost all industries and trades. Copyrights are perhaps more vital than patents here.
From an investment angle, it may be better to take a chance in a thriving but not so international city than in one that is but dying, and be able to creatively apply what others have invented is no small feat by itself.
Notes
: The article and/or content contained herein are for general reference only and are not meant to substitute for proper professional advice and/or due diligence. The author(s) and Zeppelin, including its staff, associates, consultants, executives and the like do not accept any responsibility or liability for losses, damages, claims and the like arising out of the use or reference to the content contained herein.