No Brains No Gains
Stephen Chung
Managing Director
Zeppelin Real Estate Analysis Limited
May
2005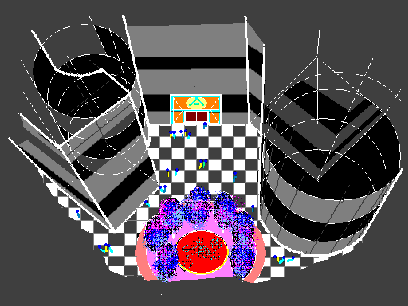 Recently, a luxurious residence in Hong Kong was reportedly sold for around HK$31,500 / ft2 (approximately US$4,000) of floor area. Later, it was reported there were 2 other units transacted with the same buyer and the price rates for these were lower in the HK$15,000 ¡V 17,500 / ft2 or so range. This prompted some people speculating whether the sales prices were reflective of market conditions and a few suggested having tighter rules or even new laws to ensure that market prices were used.
Your humble author is not privy to the transactions nor has he heard any special information other than those reported in the media, and it is NOT the intention here to examine whether these prices are reflective of market levels or not. Rather, it is the notion of having further potential rules and regulations to govern real estate pricing that is concerning. While the suggestion may have been well-intended, we have reservations about it. Reasons are as follows:
A) HK$15,000 / ft2 or so is still way above the average / median price = this is close to or on par with properties in the traditional luxurious neighborhoods such as the Peak or Repulse Bay, and is 2 to 3 times those in the middle class / mid-level districts including in general the area where the said high-priced unit is located. In short, it could not be said HK$15,000+ was under-pricing.
B) Technical difficulty in determining ¡¥one¡¦ price (that fits all) = ask several real estate appraisers and you are likely to get several different answers on the value of any piece of real estate, and sometimes these answers can fluctuate widely. This in turn implies any rule, regulation, or law governing real estate pricing is bound to be ineffective and / or cause unnecessary constraints on business activities including real estate marketing and pricing.
C) No idiotic society, please! And encourage the market (participants) to think = market participants such as consumers and investors should have some protection e.g. against fraudulent practices or criminal intent. Nonetheless, as long as there is sufficient access to and reporting / recording of market information and transactions, market participants should also (are deemed to) use their brains to analyze such market data and make investment decisions to suit. Somehow societies in general have already gone the way whereby weather stations after predicting rain for the day need to tell you to bring an umbrella when outside as well in order to avoid catching cold etc. This is perhaps an added service of the weather stations but then again people, even kids, should know this, right? = rain and you carry an umbrella and / or a raincoat when going out.
D) Why just real estate pricing? = Supermarkets, restaurants, airlines, and most service businesses would engage in promotions of specially (lowly) priced items to attract customers from time to time. Commonsense tells us that these low prices would eventually need to be recouped somewhere, somehow, and somewhat. If pricing governance is to be adopted in general, it is not difficult to imagine the interruption on normal business conduct. It not only takes the fun away from doing business, it may NOT even be fair because extremely efficient operators may be wrongly accused of low-pricing their goods or services.
In summary, as long as market data and information are abundant and of reasonable access and accuracy, and that the various transaction systems are broadly open and fair with sound legal and financial infrastructures, there is no need for further protective measures on pricing. Real estate buying and selling requires maturity, and market participants should be deemed matured adults who should be responsible for their own actions and decisions including errors and misjudgments.
Notes: The article and/or content contained herein are for general reference only and are not meant to substitute for proper professional advice and/or due diligence. The author(s) and Zeppelin, including its staff, associates, consultants, executives and the like do not accept any responsibility or liability for losses, damages, claims and the like arising out of the use or reference to the content contained herein.