Which One to Sell, Buy, or Wait?
Stephen Chung
Managing Director
Zeppelin Real Estate Analysis Limited
March 2008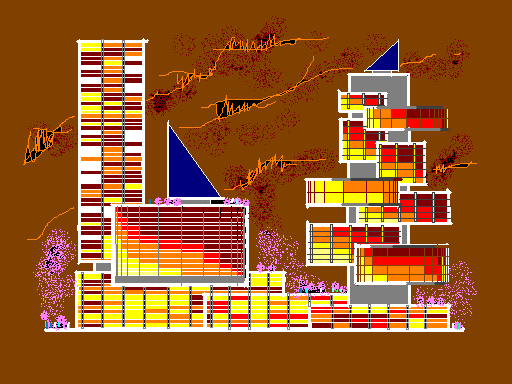 Friends, clients, and investors have been pondering the various real estate markets and investment strategies given the continued unfolding of the sub-prime crisis. While it is already a tough task to just analyze markets, it is a tougher task to make market calls. Nonetheless, on a part-analytical and part-intuitive and part-common sense basis, here we go:
A) Hong Kong real estate market = watch it with a view to sell, especially if prices do go up the 30%, 40%, 50% etc predicted by some market experts. Stating the obvious, selling may not apply or is beneficial to individual circumstances, for instance, those who are not IN the market (unless one is to short the market via real estate derivatives which up to this moment do not commonly exist). In any event, even if all existing property owners decide to sell, not all properties could be listed in one go. Some factors need to be monitored in particular the liquidity situation and the US$ exchange rate.
B) USA real estate market = watch it with a view to buy but NOT now, as prices appear to be on a downward path still and that the US$ has yet to stabilize. What price level would be a good entry point? This is hard to say but purely on a speculative and intuitive basis, let¡¦s say when general real estate prices in real terms have dropped by some 50% (or more). Why 50%? There are a few reasons, one of which is that on a barter basis, i.e. how many or much other stuff a typical American home could buy or be exchanged for, the US home has seen this bartering power gone up since the late 1990s to twice the normal level during 1890s to mid 1990s 100 year interval. What goes up will come down and if prices were to go back to the observed ¡¥normal¡¦, that will mean a 50% or so from the peaks in recent years.
C) China real estate market = investment patience is required now as prices on the whole are in the upper curves of the cycles though overall they do not appear to be dangerously overpriced (yet market over-reaction cannot be ruled out). Using a dice-throwing mentality, an investment timeframe shorter than 3 years is risky and nominal losses are quite possible, a timeframe of around 5 years is less risky and some nominal gains are likely, and a 10-year or so investment patience is likely to reward the investor with very handsome gains provided good investment picks. The foregoing is in part based on market patterns-experiences seen elsewhere (before).
As to whether investing in all 3 markets will lower certain investment risks, the short answer is NO IF one takes into account the price correlations between them during the past 5 years, i.e. they have been going up and down more or less hand in hand in recent times.
However, when the correlation period is dated back to 1994, only the USA and China markets appear to have some relationship between them, Hong Kong does not.
Perhaps the reader may care to review these charts: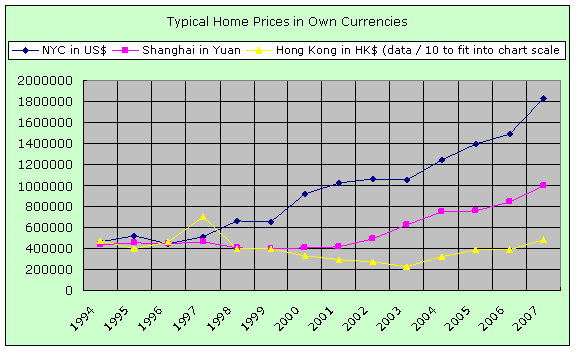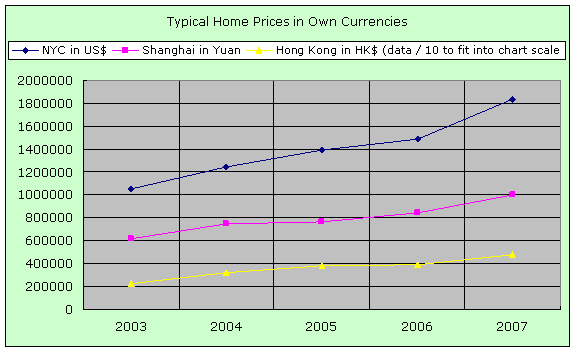 ¡@
Notes: The article and/or content contained herein are for general reference only and are not meant to substitute for proper professional advice and/or due diligence. The author(s) and Zeppelin, including its staff, associates, consultants, executives and the like do not accept any responsibility or liability for losses, damages, claims and the like arising out of the use or reference to the content contained herein.