China LESS REPORTED (2): 2nd Hand Private Residential Sector
Stephen Chung
Managing Director
Zeppelin Real Estate Analysis Limited
March 2007
(Based on Data from Soufun - China Real Estate Index System CREIS)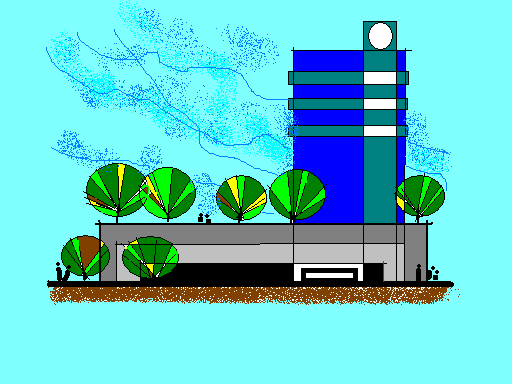 While there are sufficient market publications on the higher end China residential rental market sector, there are few if any reports on the a) the ordinary residential rental sector, b) 2nd hand private residential sector, and c) the residential villa sector. Thus we have decided to offer some basic data and indexes on these sectors, and in this article, we shall deal with the latter (b) sector which in a way may supplement the overall private residential market situation. As a general observation, a more complete picture of any private residential real estate market should contain both 1st hand (from developers to individual buyers) and 2nd hand (individual buyers to individual buyers) submarket sectors.
2nd hand private residential properties herein refer only to ordinary private residential properties and do not include the estate lots or villas. The indexes are compiled from tens of thousands of published web property listings from real estate brokerages.
Only the 4 major markets of Beijing, Shanghai, Guangzhou, and Shenzhen are dealt with. Here are the basic index charts: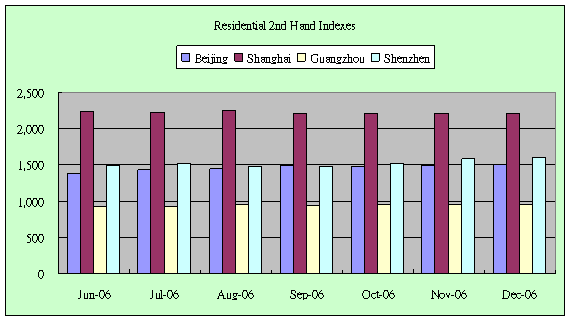 Source: Soufun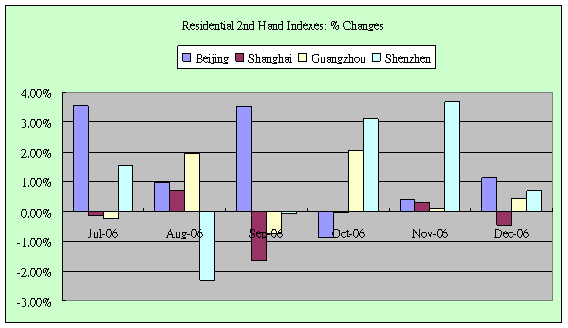 Source: Soufun
At first glance, except Shanghai, the other markets have made gains albeit not very significant ones.
Again, save for Shanghai, the other markets tend to suggest an upward price gradient. Also, Beijing and Shenzhen exhibited heftier ups and downs than Shanghai and Guangzhou.
Notes: The article and/or content contained herein are for general reference only and are not meant to substitute for proper professional advice and/or due diligence. The author(s) and Zeppelin, including its staff, associates, consultants, executives and the like do not accept any responsibility or liability for losses, damages, claims and the like arising out of the use or reference to the content contained herein.